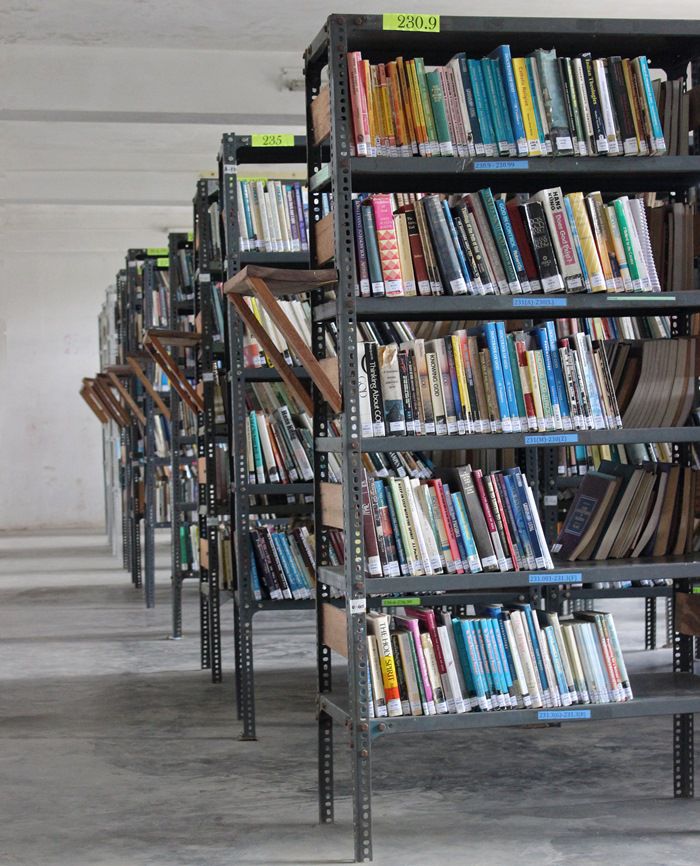 Baptist Theological College Library
The Baptist Theological College Library began its growth from books donated by different individuals and Institutions. The Library now stands with a collection of 19,379 volumes of books with 12,026 unique titles. The Library also has a collection of around 725 thesis. It has subscription to 40 journals, 18 news bulletins, and two daily local newspapers.
The entire volumes of books have been upgraded to machine readable catalogue since 2017. The computerized bibliography has made it easy for the users to search the Library catalogue as compared to the traditional method. Using WebOPAC, the Library catalogue is accessible from any place and at any time.
The Library provides the users with study room with 200 seat capacity. It also has computers section, provided mainly for the users to access the WebOPAC.